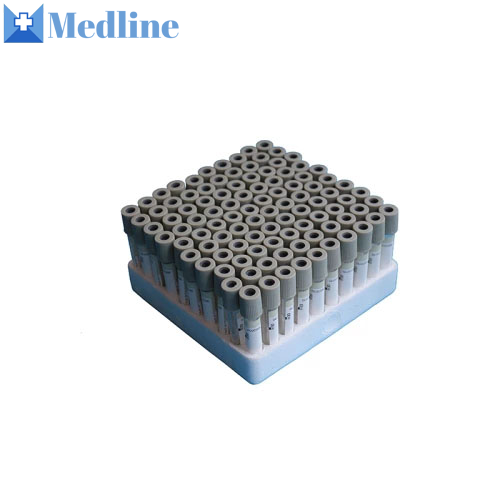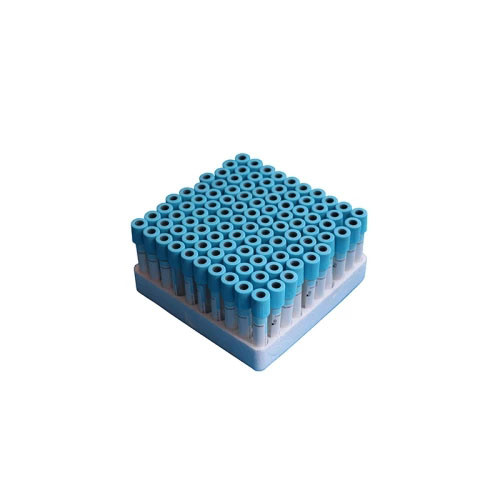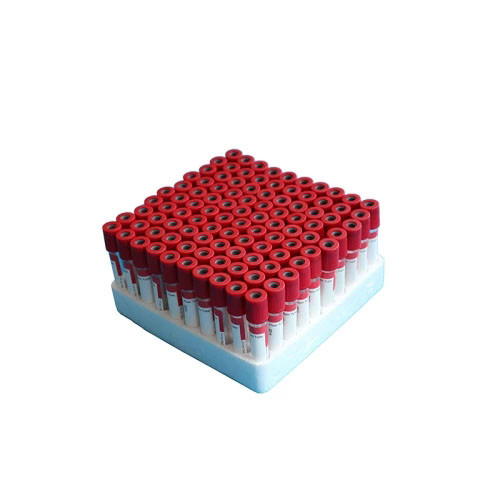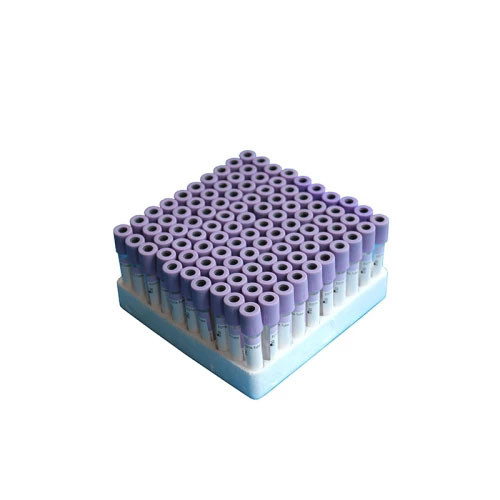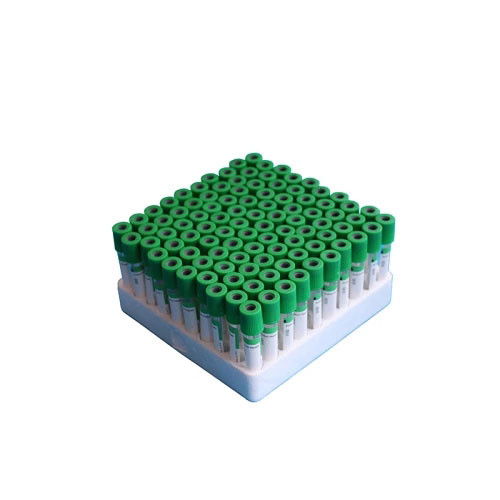 Medical Edta Blood Collector prp Blood Collection Tubes with Gray Stopper
Model

Blood Collector Vacuum Tube
Item specifics
Material

PET or glass sterile, PET or glass sterile
Instrument classification

Class I
Additive

Lithium Heparin /Sodium Heparin
Sterile

EO Gas
Certificate

CE&ISO13485
Draw volume

4ml, 6ml, 9ml
Name

Vacuum blood collection tube
Safety standard

ISO13485
Size

13x75mm,13x100mm,16x100mm, 13x75mm,13x100mm,16x100
Description
Blood Collection Tubes are widely used in clinical hematology examination and is suitable for all kinds of blood cell analyzers. It p
rovides a comprehensive and meticulous protection scheme for blood cells, especially the bionic membrane treatment technology,
which can effectively prevent platelet aggregation and activation, prevent coagulation, and protect the shape and volume of blood
cells from being affected for a long time.
International advanced technology: Eternal isotonic can keep the quantity of additive constant for a long time; quantitative
spray technology makes the admixture fully and quickly dispersed and fully mixed with blood samples. Plasmin activator can solve
the problem of blood routine tests in patients with a hypercoagulable states.



Vacuum blood collection tubes are applicable to the clinical blood test and suitable for the blood cells analysis. The internal walls of the tubes are coated with different additives designed to stabilize and preserve the specimen prior to analytical testing.
Red: Non-additive = Serum Red: Clot Activator = Serum Yellow: Gel & Clot Activator = Serum Purple: ETDA K2 / ETDA K3 = Whole blood Black: 3.8% Sodium Citrate (1:4) = Whole blood Blue: 3.2% Sodium Citrate (1:9) = Whole blood or Plasma Green: Lithium Heparin / Sodium Heparin = Plasma Grey :Glucose=Plasma
| | |
| --- | --- |
| Product Name | Vacuum blood collection tube |
| | PET material or glass material |
| | |
| | 13x75mm,13x100mm,16x100mm |
| | |
| | |
| Certificate | |
| | |
| | |